New Instagram Algorithm Explained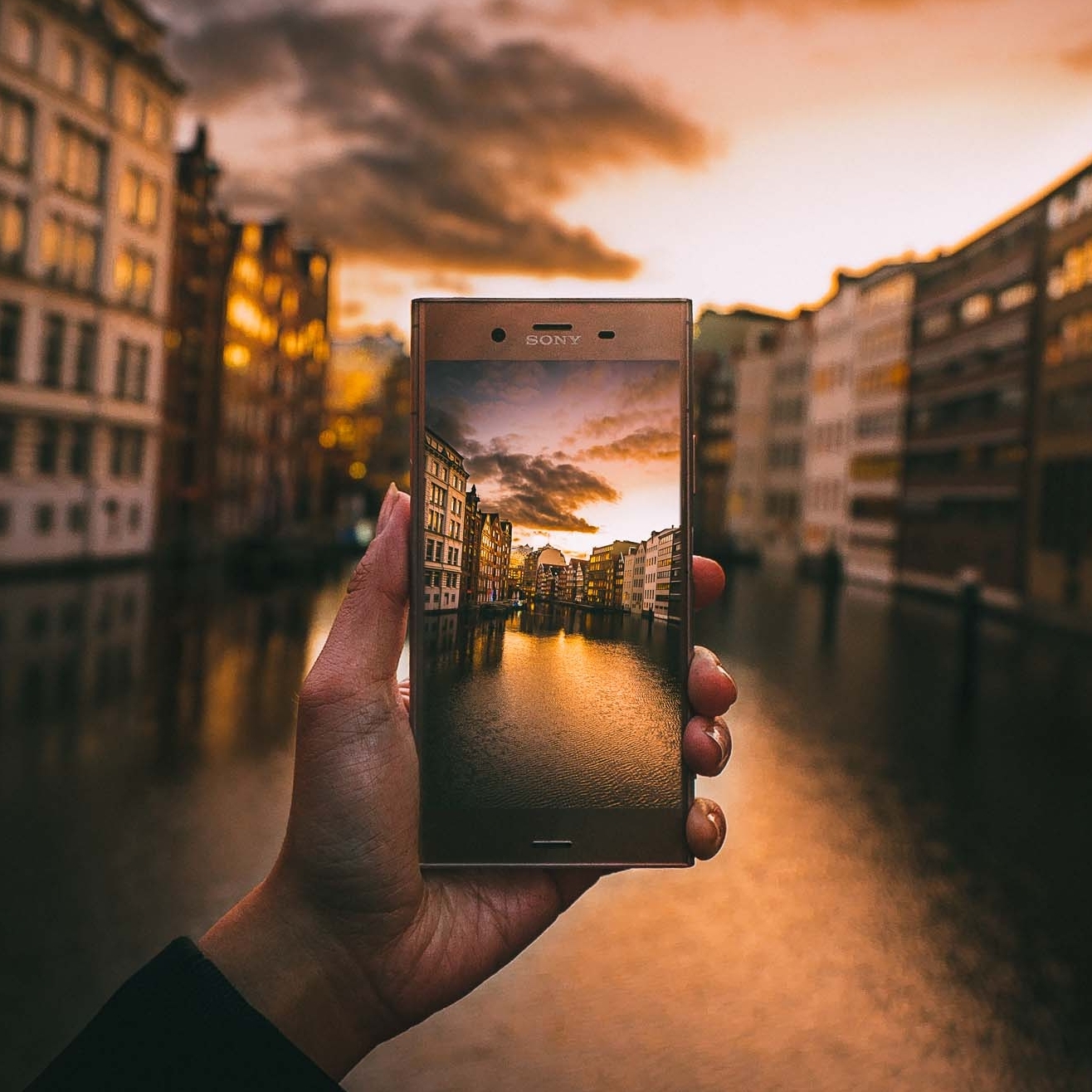 New Instagram Algorithm Explained
Instagram finally speaks up about the new algorithm and it doesn't look chronological
More than two years after ditching the reverse chronological feed, Instagram finally sat down with tech journalists in their San Francisco office to discuss the new, personalized algorithm. As TechCrunch reports, they were also kind enough to bust some myths and rumors spreading throughout the content creators' community.
We think this should have happened way earlier, if not for transparency reasons and to put an end to all the hustlers trying to cash in on promises to "break the algorithm" for you, then just to make life easier for the primary source of Instagram's revenue — brands and content creators. But anyway, let's dive in.
The Algorithm is Here to Stay
Besides confirming the apparent fact that the algorithm "uses machine learning based on your past behavior to create a unique feed for everyone", Instagram product lead Julian Gutman crushed the rumours by saying that Instagram is not planning to bring back the reverse chronological feed any time soon.
Despite a massive uproar by a part of its user base, Instagram says that the new algorithm has led to users spending more time on the platform and seeing 90% of their friends' posts, compared to only 50% with the reverse chronological feed.
First off, it is unclear what Instagram defines as "friends," but judging by what we know those are the accounts that you interact with the most, meaning that even some brands that you regularly engage with can fall into this category. We would argue that the personalized feed is primarily beneficial to users who are not on Instagram regularly, or those who follow a lot of accounts, so their feeds are constantly swamped with new content.
From our experience, being active on Instagram daily (or hourly) and following only 277 accounts, the personalized feed hasn't fulfilled its purpose. It only got us annoyed by showing tons of posts by highly-engaging feature accounts, some even days old, and often down-ranking new content from users who don't post as often. Remember, if the algorithm keeps showing you content that you don't like, your best options are to unfollow the account in question, stop engaging, or just use the new Mute account option.
How The Algorithm Works
The exciting part of the meet-up was the revelation of main factors that the new algorithm uses to determine what content you will see first see on your feed. Instagram defined three factors:
#1 Interest
This factor predicts how much you'll care about seeing a post, by using machine vision and your past engagement with similar content. For example, if you like a lot of photos of beach babes, Instagram will show you more posts of random girls at the beach, even by accounts you're usually not engaging with. Also, you can expect a lot of those same babes to fill out your Explore Feed.
#2 Recency
This prioritizes new posts over the old ones, although no more details are currently known. We can only hope that problems Instagram used to have with their code and showing week-old content at the top of the feed are now definitely a thing of the past.
#3 Relationship
This factor prioritizes the accounts that you've interacted with the most, regardless of their content. Interaction is measured by the frequency of likes, comments, tagged photos, profile visits, private messages, and much more. Here we are talking about your favorite accounts: friends, family, celebrities, artists, etc.
While #1 and #3 may sound similar, #1 predicts how much you like a particular type of content, while #3 predicts how much you like the person/brand that shared the post.
Besides those, Instagram also identified three additional "signals" that influence feed rankings:
Frequency — prioritizes the most relevant content posted since you last visited Instagram,
Following — following lots of accounts will make Instagram choose from a bigger pool of users, which may result in not seeing posts of some users, even if you engage with them,
Usage — users who browse Instagram in short sessions will see only the most relevant posts, whereas users who spend more time scrolling will be shown a larger variety of posts, even from accounts they don't interact with as often.
While none of these factors come as a surprise, it is nice to finally hear an official explanation of how the notorious algorithm functions. Of course, this has only scratched the surface, and while we will never have a full grasp of the algorithm, this is a good step towards building a better relationship between Instagram and its users.
Busting Instagram Myths and Rumors
Instagram team also took the time to do a little Q&A, finally addressing some burning questions and rumors spreading through the community:
The new Instagram algorithm does not hide posts in the feed
This means that if you keep scrolling, you will eventually see all the content. Although this is nice to know, it still feels that some accounts I'm following have such low priority that I keep missing their posts all the time. There have been many issues with this part of the user experience, and I hope that Instagram team will keep working on it.
Videos do not perform better than photos or vice versa
However, content is adjusted for each user depending on past behavior. For example, we've been posting only photos on our account from day 1. Finally, when we uploaded the first two videos after more than 200 posts, the engagement rate and reach dropped significantly. Despite the same travel-related topic, it seems that our audience didn't relate to the videos much.
If you want to make a switch to videos or just change your style of content, we recommend making a gradual transition not to damage your engagement rate.
Instagram Stories and Instagram Live will not increase your post performance
A lot of people (including us) thought for a long time that Instagram Stories might help increase post reach. Although we now know that's not directly true, Stories are still a great and simple way to share content and behind the scenes in a less saturated environment, consequently increasing audience engagement.
Although Instagram Stories allow for a more informal touch, they should still be visually attractive and loosely follow the theme of your account. We also suggest placing a poll or a catchy call to action on the first story, which should help keep the bounce rate low.
You won't be punished for posting too frequently
However, if you share a few posts in succession, Instagram might place other users' content in between yours, which is only significant to high-posting feature accounts that are known for posting as many as 10 posts per day.
So remember, other than looking like a total douche with three posts in five minutes or posting a 9-piece photo collage, Instagram might down-rank some of your posts and put other content in between yours. Our advice would be to find a steady rhythm of posting and follow it to create a habit with your audience.
Switching to business account will not kill your engagement
If Instagram is to be trusted, this is great news for all businesses and content creators. We highly recommend switching to a business account because it offers many advantages, such as analytics, best posting times, sharing external links in Stories, paid partnership links, and various data that you can include in your media kit.
Instagram shadowban doesn't exist
This one is huge news, as many users swore that shadowbanning permanently harmed their reach and engagement. For those of you who don't know, shadowban is basically filtering out users' content from Instagram hashtags and Explore page, which is detrimental to account exposure and growth. People got shadowbanned for being spammy, abusive, posting inappropriate content, using too many hashtags, or for other unknown reasons.
However, if shadowban or similar measure of limiting people's visibility never existed, then we are dealing with a nasty bug in Instagram's code.
With Instagram still being the biggest and best photo sharing app out there, it was wonderful to finally hear some insights on the new algorithm and other important questions. However, the news we've got further prove that Instagram, with its new personalized algorithm, is heading to a dangerous territory where engagement and post reach will inevitably decrease, as more content is produced and average browsing time remains the same. Therefore, it has never been more important to create quality content, have clear goals and well-defined Instagram strategy. For more on that, check out our roadmap to Instagram success.
What are your thoughts on the new algorithm and the direction in which Instagram is heading? Let us know in the comments below.